Our Center
Meet the Doctor
Dr. Brandon Bright, DAOM, LAc was born and raised in Newport Beach, CA. He finished his BS in Kinesiology Exercise Science at Cal State University Long Beach with further studies in Physical Therapy. During this time, he worked with one of the top Kinesiologists in the country, Chuck Pechin, working on professional and Olympic athletes for over 9 years. During this time, he was also completing his MS in Acupuncture Oriental Medicine and Herbology at Southern California University of Health Science. Towards the end of his last year at SCUHS, he went to Taiwan for a month to study in the hospitals, under multiple different practitioners in numerous fields of Eastern Medicine. He furthered his education in Eastern Medicine by completing the Doctorate program at Pacific College of Oriental Medicine. Additionally, Dr. Bright has also completed many different certification programs in Functional Medicine, Eastern and Western Nutrition, Hypnotherapy, Neuro Linguistic Programming (NLP), Neuro Emotional Technique (NET), Emotional Freedom Technique (EFT), Namburdipads Allergy Elimination Technique (NAET), Applied Kinesiology (AK), Quantum Neurology (QN), Contact Reflex Analysis (CRA), Lebowitz Technique, and Rock Tape certifications 1,2, and 3. He has written over 8 books on holistic health as well as produced and filmed The Holistic Approach with Doctor Bright which you can now find on Roku, Hulu, Amazon Prime, and many other internet based platforms.
Dr. Bright's vision is to be an astonishing public figure that touts the benefits of Holistic Medicine through his social media platforms, TV show, podcast, YouTube channel, blogs, etc. In the future, Dr. Bright aims to open integrative clinics that embrace doctors from different backgrounds who work synergistically for the best possible treatment for the patient.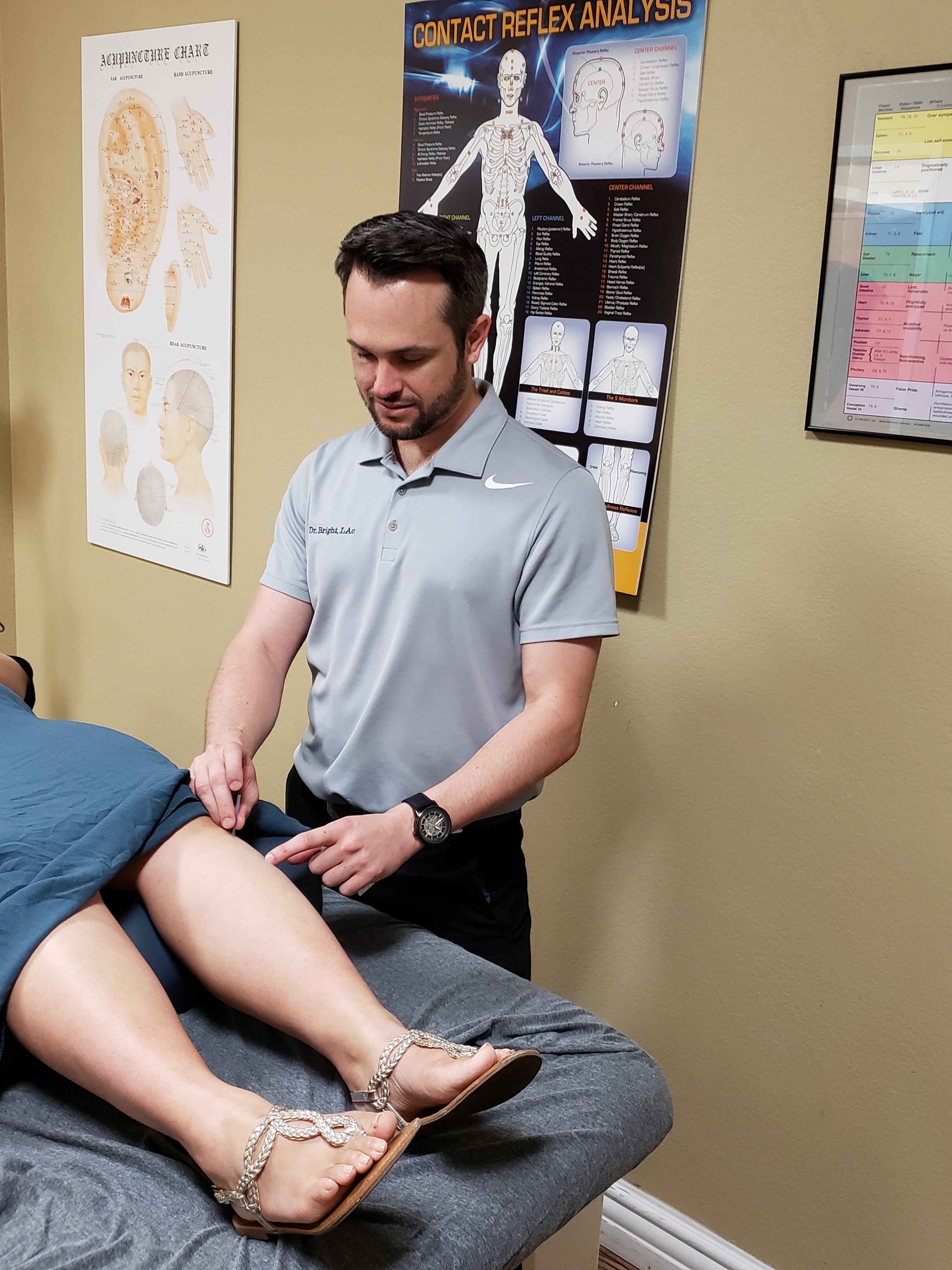 Hours of Operation
Monday:10:00 AM – 07:00 PM
Tuesday:09:00 AM – 07:00 PM (Virtual Only)
Wednesday:10:00 AM – 07:00 PM
Thursday:10:00 AM – 07:00 PM
Friday:09:00 AM – 07:00 PM (Virtual Only)
Saturday: Closed
Sunday: Closed
Contact Us
Send us your information and we will get back to you as soon as possible.