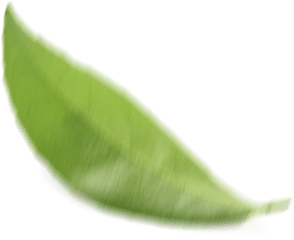 Welcome
A Place Of Healing, Peace, And Wellness.
It is my mission to educate the public about Holistic Medicine and it's many aspects. I also strive to offer the best preventative solutions and treatments as well as offering the most integrative approach to healthcare. Patients will be assessed holistically from many different facets such as Traditional Chinese Medicine, Functional Medicine, Kinesiology (posture, gait), Nutritionally, Herbology, Applied Kinesiology, Neuro Emotional Technique, and Allergy Elimination Technique (NAET) to touch on all aspects of holistic health.
Our philosophy here is that health and wellness are very dynamic. Encompassing many different aspects of a person. Such as the physical, biochemical, mental, and nutritional components. We strive to get your lifestyle in balance with your health to give you the best quality of life as possible.
Dr. Bright, DAOM, LAc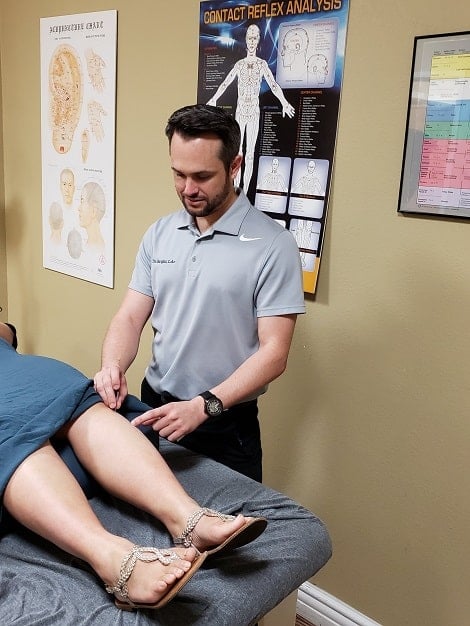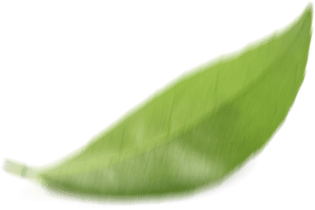 About Us
We Teach Your Body To Treat Itself
Our goal is to treat patients using old traditional techniques of Acupuncture along with Herbal remedies while utilizing new science from Functional Medicine.
Acupuncture
Using acupuncture we balance your energy letting your body to treat itself
Sports Medicine
Relieving pain and discomfort while rebalancing your bodies biomechanics
Functional Medicine
100% Natural and 100% Organic Medicine
Hypnotherapy
Reprogram your subconscious to achieve your goals
Dr Bright, has helped me in the last few months in many ways. I've seen him for headaches and acupuncture and he's been a life safer. I no longer get headaches and overall just feel better. His unique approach of using acupuncture and hypnotherapy is superb. He's very professional and I am always leaving with a smile on my face after visiting him. I highly recommend Dr. Bright for anyone who has any sort of pain.

Pj G.


2/25/2015

I have seen Dr. Bright a few times over a period of a year and I have to say that he is BY FAR the most outstanding Chiropractor I have ever been to. The last time I went to him I was crying in terrible pain and hunched over. I could hardly drive or walk. After only a few sessions I was able to walk upright and had no pain at all. Now I just go for maintenance sessions. I can't verbalize how much I appreciate his skill and patience. He takes the time to explain and educate so that you learn how to avoid getting injured again. If you have pain or even if you just want to maintain a healthy back, you just can't afford to go anywhere else! You will not be dissapointed

Ali K.


4/28/2015

I saw Dr. Bright for a few months last year while living in Orange County.  I went to him for help with pain I had in my feet and hands.  He not only provides acupuncture services but also percussion therapy, electro stim, infrared heat, and hypnotherapy.  The acupuncturists I went to before exclusively used acupuncture, so it was nice to experience other therapies that work together to help alleviate pain.

Dr. Bright has a great energy and always made me feel comfortable and relaxed.  There was a noticeable difference after every session, not only a decrease in pain and discomfort but I also felt less stressed and more energized.  I'm a strong believer in holistic/alternative medicine and highly recommend Dr. Bright!

Kayla T.


3/04/2015

He has changed my life and is a TRUE healer. I've had pain for years that he has fixed with ease and compassion. I have become a better athlete because of his practice and am now sleeping through the night. He is a miracle worker and a total blessing!!

Stephanie H.


8/11/2014

Brandon is AMAZING! I have been having complications with my knee injury (torn acl and mcl) so I haven't been able to get my surgery. I have very limited range of motion and experiencing a lot of pain and discomfort. He is the best at providing relief and care for his patients. He knows what he's doing and I would highly recommend him.

Anna S.


5/22/2015

I was never a believer in acupuncture treatments...having never gone to one before. One day I was in so much pain....the result of sleeping wrong due to an epic night out...that I finally caved. I found Dr. Bright by reaching out to local friends and co workers, my friend Joey. He had referred me to check out Dr. Bright. He was not only the most reasonable out of pocket but he had immediate availability. Turned out I had a slipped rib and the first two days after I was treated I was convinced that nothing happened because I was still in so much pain. But on the third day, Voila! I was healed. No pain, no nothing.  Should have listened and gone back for follow up treatments but I didn't. My bad. Recently played tennis for the first time in over 20 years and guess what happened...slipped my ribs. Surprise. I was able to get in first thing the next morning and was treated. Again, the first day after treatment I was convinced that nothing happened. Second day after treatment, Voila! No pain. This time I listened to Dr. Bright and went in for my follow-ups. Pain gone. The man is a miracle worker. Viola! I just don't know who else I could trust or rely on other than Dr. Bright!!!

-----------
UPDATE:
11/2/2015
-----------
Have been getting treatment during all of Halloween and Dr. Bright once again had me fixed up week after week. For my 12 week run.

I was only able to perform to my peak abilities as a monster due to Dr. Brights exclusive treatment patterns. His combination of hypnotherapy, percussion drum, and acupuncture. Help me get to my Zen, and reach my goals this season.

Ashkan G.


8/11/2014
Diseases
Diseases That Can Be Treated
Diseases that can be treated through Holistic Medicine belong to practically all aspects of medicine including cardiology, auto immune disease, endocrinology, gynecology, oncology, internal medicine, functional medicine, and more.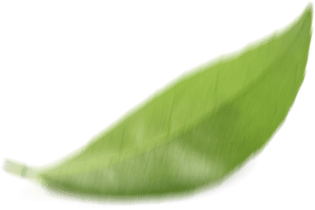 FAQ
Frequently Asked Questions
What Healing Techniques Holistic
Doctors Vouch For?