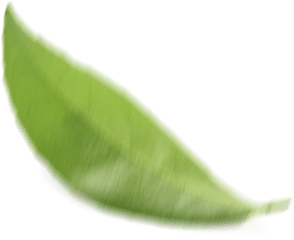 Welcome
Meet Dr. Bright DAOM, LAc
It is my mission to educate the public about Holistic Medicine and its many aspects. I also strive to offer the best preventative solutions and treatments as well as offer the most integrative approach to healthcare. Patients will be assessed holistically from many different facets such as Traditional Chinese Medicine, Functional Medicine, Kinesiology (i.e., posture, gait), Nutritionally, Herbology, Applied Kinesiology, Neuro Emotional Technique, and Allergy Elimination Technique (NAET), to touch on all characteristics of holistic health.
Our philosophy here is that health and wellness are very dynamic. When it comes to holistic health, we are looking beyond just the physical body and are, too, addressing the emotional, biochemical, and electrical. Encompassing these many different aspects of an individual, we aim to harmonize your health and wellbeing with a balanced lifestyle to provide you with the best quality of life possible.
Dr. Bright, DAOM, LAc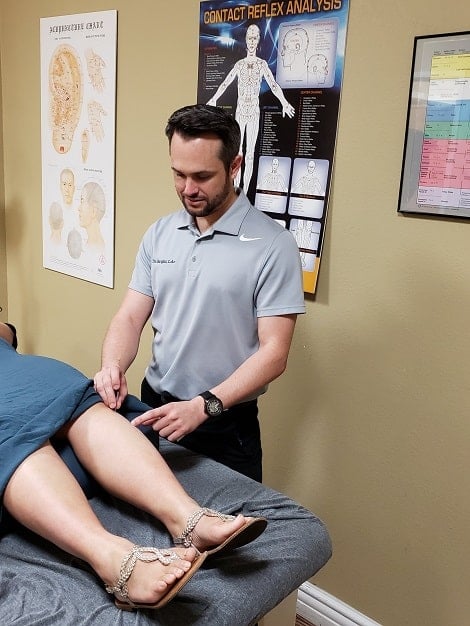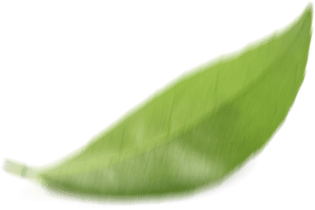 About Us
We Teach Your Body To Treat Itself
Our goal is to treat patients using old traditional techniques of Acupuncture along with Herbal remedies while utilizing new science from Functional Medicine.
Acupuncture
Using acupuncture we balance your energy letting your body to treat itself
Sports Medicine
Relieving pain and discomfort while rebalancing your bodies biomechanics
Functional Medicine
100% Natural and 100% Organic Medicine
Hypnotherapy
Reprogram your subconscious to achieve your goals
Dr. Brights is amazing!!! He has cured every ailment I have had ranging from stress, insomnia, bloating, candida, to bronchitis. He is extremely knowledgable and professional. I go to him weekly, sometimes up to 4 times a week because I always walk out healthier. My husband is also a die hard fan visiting hime weekly. We are so grateful for his patience and care. We are his customers for life!!!!

Jessica C.


1/24/2018

Dr. Bright is a very knowledgable individual. Able to answer all my questions with a solution. I've am a very active person from contact sports to long distance running.  I recommend hmi to all my friends and family.

Joseph S.


2/25/2015

I have been seeing Dr. Bright for over 5 years. I first came for moderate back pain and small injuries such as sprained ankle, bone bruises and for my seperated AC joint, which is in the shoulder if you didn't know. It wasn't until I fell head over my mountain bike handle bars and obtained serious injuries that I realized how lucky I was to have known about him. I went in barely able to walk and unable to lift my arm. After just even one session with the DMS machine, deep muscle stimulator, I was able to walk alot better and achieved full range of motion with my arm. I would recommend him to anyone even my parents go and see him.

Robert K.


8/06/2015

Brandon is AMAZING! I have been having complications with my knee injury (torn acl and mcl) so I haven't been able to get my surgery. I have very limited range of motion and experiencing a lot of pain and discomfort. He is the best at providing relief and care for his patients. He knows what he's doing and I would highly recommend him.

Anna S.


5/22/2015

I was never a believer in acupuncture treatments...having never gone to one before. One day I was in so much pain....the result of sleeping wrong due to an epic night out...that I finally caved. I found Dr. Bright by reaching out to local friends and co workers, my friend Joey. He had referred me to check out Dr. Bright. He was not only the most reasonable out of pocket but he had immediate availability. Turned out I had a slipped rib and the first two days after I was treated I was convinced that nothing happened because I was still in so much pain. But on the third day, Voila! I was healed. No pain, no nothing.  Should have listened and gone back for follow up treatments but I didn't. My bad. Recently played tennis for the first time in over 20 years and guess what happened...slipped my ribs. Surprise. I was able to get in first thing the next morning and was treated. Again, the first day after treatment I was convinced that nothing happened. Second day after treatment, Voila! No pain. This time I listened to Dr. Bright and went in for my follow-ups. Pain gone. The man is a miracle worker. Viola! I just don't know who else I could trust or rely on other than Dr. Bright!!!

-----------
UPDATE:
11/2/2015
-----------
Have been getting treatment during all of Halloween and Dr. Bright once again had me fixed up week after week. For my 12 week run.

I was only able to perform to my peak abilities as a monster due to Dr. Brights exclusive treatment patterns. His combination of hypnotherapy, percussion drum, and acupuncture. Help me get to my Zen, and reach my goals this season.

Ashkan G.


8/11/2014

Dr. Brights is a Doctor That genuinely cares about you and follows through with what he says he's going to do in a timely manner which is important to me. Not just that but he goes out of his way to personally check in with his patients afterwards. In my experience with past doctors  they seem rushed, I deal with the PA more than the Dr., Trying to get paperwork or Dr. Records is a Hassel etc. That's NOT the case with Dr. Brights.  

Being vulnerable and trusting someone is not one of my strong suits. I don't like to feel weak or ask for help . I will suffer until Im about to break before I get help. That's no longer the case for me. I have been fortunate to find a doctor "Dr. Brights" who has put all that at ease. I've been able to trust him with all of my health issues. Being vulnerable and asking for help doesn't make you weak in fact it makes you smart and only makes you stronger.

With that said, Dr. Brights is Awesome and I can't thank him enough!!!! I hope this review helps whoever is reading it in there journey for an awesome Doctor.

Amber O.


5/29/2018

Dr. Brandon Bright is fantastic.  He has a very gentle touch and actually cares about the patient.  He got rid of my migraine that I had had for four days straight.  If you have ever had a migraine you know what I mean.  He was my saving grace.

Tina E.


8/12/2014

I have seen Dr. Bright a few times over a period of a year and I have to say that he is BY FAR the most outstanding Chiropractor I have ever been to. The last time I went to him I was crying in terrible pain and hunched over. I could hardly drive or walk. After only a few sessions I was able to walk upright and had no pain at all. Now I just go for maintenance sessions. I can't verbalize how much I appreciate his skill and patience. He takes the time to explain and educate so that you learn how to avoid getting injured again. If you have pain or even if you just want to maintain a healthy back, you just can't afford to go anywhere else! You will not be dissapointed

Ali K.


4/28/2015

I'm so thankful to have met Dr.Brandon bright. Since our first acupuncture  session I noticed tremendous results in my Sleeping patterns /weight loss and /stomach issues and spleen issues. All positive results a huge difference . I feel and look happier and healthy . More engery and look and feel great. Also helping my spleen with natural herbs. He's always a joy to be around. He's so smart I love learning more positive ways to live a healthier live style and just learning how the body works. I would def go to him for any troubles or pain. He takes everything away.

Eva C.


4/08/2016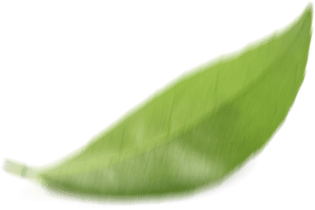 FAQ
Frequently Asked Questions
What Healing Techniques Holistic
Doctors Vouch For?